Description
This guy is huge compared to the standard size – you can see one of the regular guys on his back!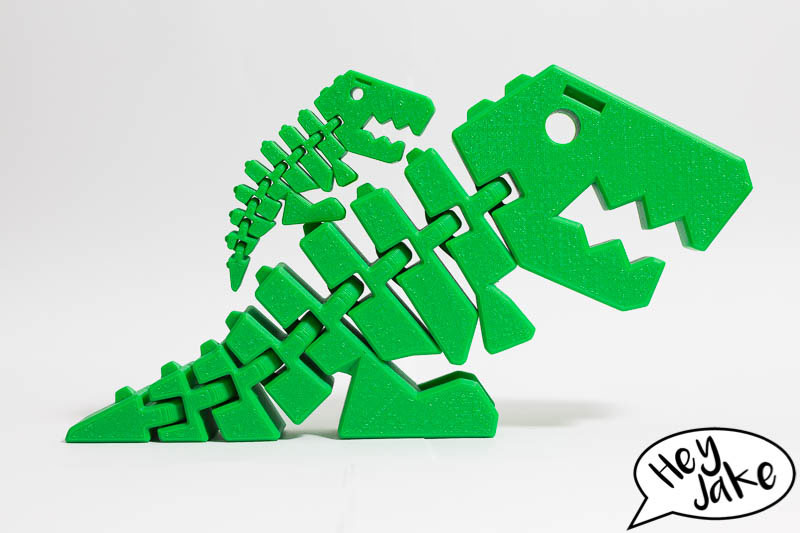 This guy is a scaled up version of the smaller Flexy Rex.
Not suitable for children under 3 years. Design by Dr Lex – Flexi Rex with stronger links, https://www.thingiverse.com/thing:2738211 – licensed under Creative Commons Attribution Share Alike.