Description
Available in a variety of sizes, and suit our mini spouted trays!
Each stackable unit comes in one colour, and you can mix and match like so: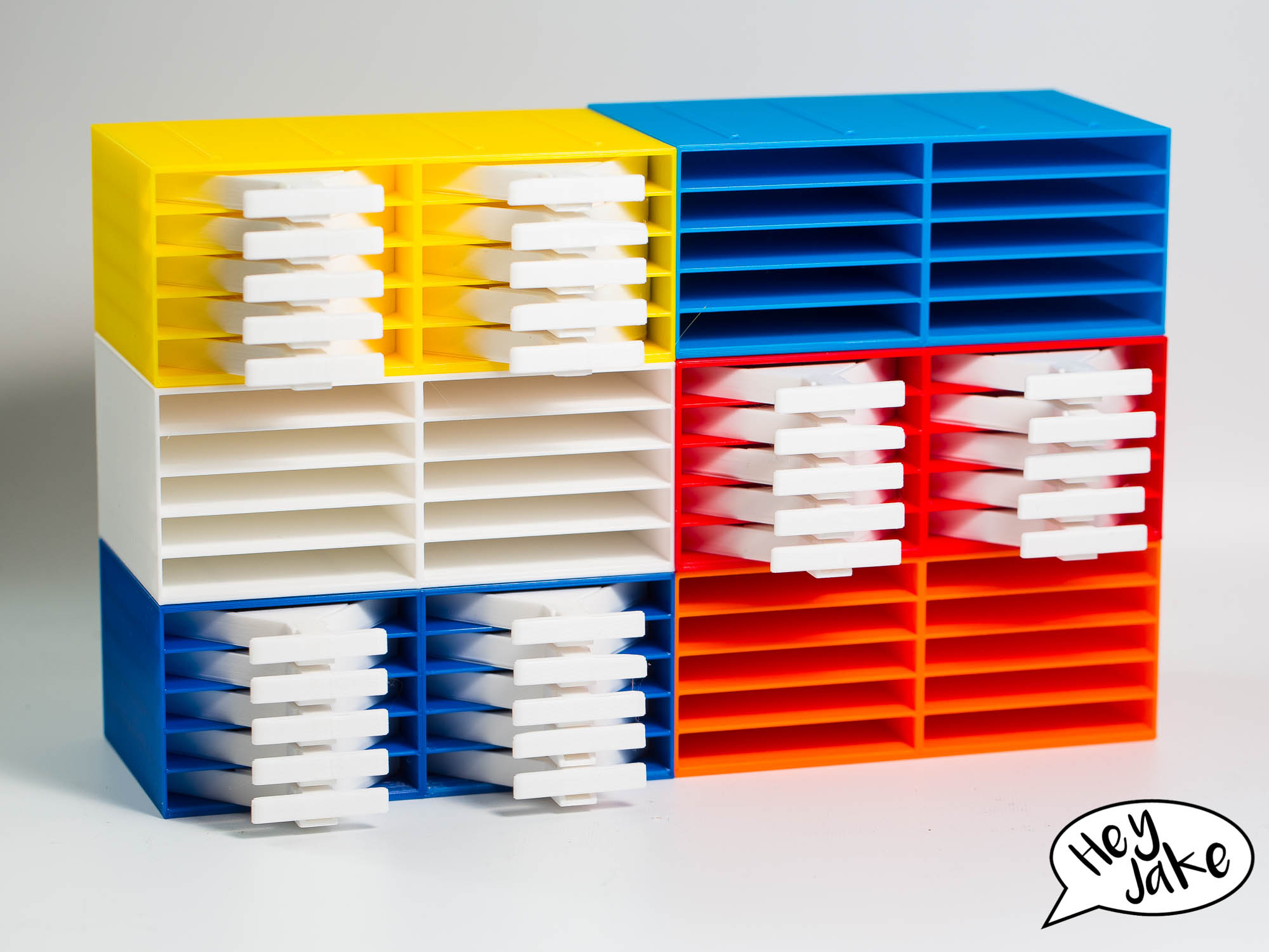 That's a 10-slot yellow on top of a 10-slot white and another 10-slot blue, next to a 10-slot sky blue, a 10-slot red and a 10-slot orange – three of which have full complements of white trays and plugs.  We have found it's best to glue them down if you want to prevent accidental knocks, though. Please note that they only stack on other mini tray holders and not the green/large tray holders, as they're all different widths.
The tray slots are each approximately 80mm deep, 8.9mm high and 62.8mm wide.
Any choice with trays comes with free white stoppers with extra wide ends – perfect for putting a sticker on or for writing a drill number on.